Virtualisation for Business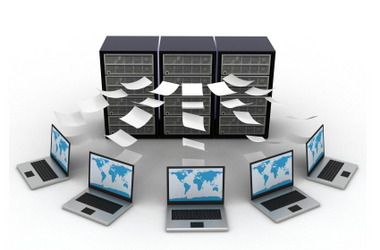 Efficient | Scalable | Accessible
Virtualisation of servers and desktops - is it right for your you?
Virtualisation provides companies with the ability to do more with less hardware, consolidating server based data and applications, or multiple desktops, on a single piece of server hardware.
This result is reduced capital and operational expenditure, reduced hardware foot print and simplified IT infrastructure.
Saving you money
Whether new system or upgrade, virtualisation should be considered as it can potentially reduce your initial hardware costs significantly. We will talk with you to understand what exactly you want to achieve and provide the most cost effective solution which fits your business IT requirements.KNL can offer businesses currently using a traditional client server IT infrastructure a transition to a virtualised environment. We can quickly and efficiently migrate physical servers to virtual servers with very disruption.
Future Ready
KNL will ensure that your physical environment is built for the future. Once you have deployed your virtualised environment, software licences will be the only future overhead your business will incur which will drastically reduce your total cost of ownership. If new servers are required they can be created on demand with ease. If hardware refresh is required then transfer from on device to another without major reconfinguration.
Another layer of protection
Virtualisation offers an additional layer of protection with the use of snapshots. Snapshots can easily and efficiently be taken at any time using the virtual server console. This will allow for quick restores back to the point in time when it was taken, a valuable option in the event of a virus attack!This functionality is available in all virtualisation software packages such as VMware, Xen and Hyper-V
There are different levels of virtualisation to consider depending upon what you are looking to achieve either "Server" and "Desktop"
By virtualising servers it allows more efficient use of the hardware investment by running multiple virtual servers in a single piece of server hardware, gaining significant advantages such as;
Reduce the physical hardware costs compared to multiple physical servers
Reduce the physical space required to house servers
Reduce power required compared to run multiple physical servers
Reduce server licences required for Microsoft operating system - running on same physical server
Reduce time to recover in the event of a disastor
In most cases where there are multiple servers required to operate a business, virtulisation provides the best solution, the main decision is the method by which you want to virtualise, VMWare, Citrix or Hyper-V being the current leaders?
Typically deployed on one of the mainstream virtual platform vendors, KNL have been ivolved with server virtualisation to learn more click here
Links to find out more about the vendors can be found below
As virtualising servers provides cost and space saving benefits, moving to a virtual desktop infrastructure (VDI) can have even more!
The solution of running a PC on a central server hardware is nothing new, do you remember 'Dumb Teminals' all those years ago, this is the modern equivalent providing greater efficiency in the deployment and operation of PC's?
The modern equivalent offers greater flexibility and can provide most of the features of a full desktop PC, including two way audio and visual capability, ability to let you carry on working when the network is down and connection from remote site even on mobile devices!
Virtualising your desktop infrastructure can have many benefits but beware of deploying without fully understanding the differences in vendor solutions contact us.