Networks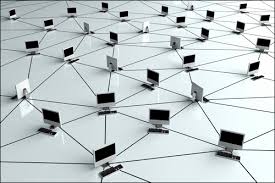 Design | Build | Expand
Defining your network early is the foundation of a successful infrastructure and communication
KNL deliver connectivity solutions to businesses,from resilient Wide Area Networks to flexible working for mobile staff, we are fully equipped to help you choose the best solution for your business.
Everything that can be connected, will be connected. This assertion aptly captures the essence of what is known as the Internet of Things (IoT). There is a steady march to enhance the utility of devices, objects, structures and even people through connectivity, network effects and intelligent functionality.
Connectivity • Continuity • Remote Working • Resilience • Flexibility • Delivery
KNL provide network solutions for your on premise local area network (LAN), wireless network and Wide Area Network (WAN)
We will work with you to identify the requirements now and potential expansion so that the right solution is delivered, working with your budget we can provide a reliable network from small offices through to multi-location call centre solutions carrying data and voice traffic in a busy environment where down time is critical,
contact KNL
to discuss your requirements.
Selection of Business Broadband
When considering your business broadband connection be sure it can deliver the performance you need both now and in the future - it is one of the most important communication selections in your business , choose it wisely!
There are many different terms considering broadband solutions, in particular your requirements, distances from the point of presence, availability in your area and service level agreement are key factors, here are some typical solutions which all provide a symmetrical services - upload and download bandwidth are equal except on ADSL.
A leased line is a dedicated link to your premises or shared around a building, it can be a dedicated cable (Fibre To The Premises - FFTP) or wireless link from the service provider. Selection of this type of connection is typically for high capacity or security requirements, read more!
Fibre is run to a local cabinet located near your premises, from this point it uses traditional copper wire to enter into your premises, this provides a fairly low cost with reasonable bandwidth for businesses, read more!
Low cost solution with leased line capability up to 20Mb bandwidth it uses a bonding of copper lines to provide the bandwidth capablity with some resilience. Using FTTC it has generally good availablity this solution provides a good solution starting point to compare business broadband options. Read more!
Introduced during 2014 this solution is similar to EFM providing connections up to 20Mb it is provided as an uncontended service which can be active in 18 working days and a true business class SLA. Read more!
| Asynchronous Digital Subscribers Line ADSL |
This is the same solution as used by home users, it uses the same copper connection as your phone line but is contended, limited upload bandwidth capability and limited SLA's are available, this is very low cost entry level for small businesses which is suitable in a lot of cases, however as more demand is put on it through mobile devices and reliance on it as the main connection, its limitations will soon become apparent.
Mobile data is driving costs down for data traffic, in turn some solutions are based on 3G or 4G routers, however the comparative cost per Gb of data to fixed line solutions make this a costly alternative for a business to connect. Selection of this type of solution is often as complimentary to other solutions providing fail over or if there is no other alternative, for example CCTV or other security locations too distant from any other broadband source. Read more!
KNL have provided Internet access to businesses from the days the the MODEM (narrowband), through early versions of ADSL to Leased line multi tenant sites carrying data and voice traffic, contact us for more information.