Legal
Within the legal world there are compliance standards to ensure clients data is safe and secure, in particular the 'Law Society' provides guidance in IT and data protection, in particular the increasing use of cloud services and virtualisation with regards to information security and businesss continuity
Business-Critical Applications:
Practice Management Systems
These systems typically combine front office functions like contract, case and document management with full-featured back office timekeeping, billing and accounting. The practice management system can include specific applications like case and document management, litigation support and document management.
KNL supports it legal clients and the requirement to fulfil the confidentiality and service level agreements, maintaining integrity and availability.
Typical systems supported include;
Case Management Systems
Most systems track calendar events, store client information, and generate form documents populated with case information. These applications allow legal professionals to electronically manage every aspect of the case: from client intake, through depositions and discovery, to settlement or trial. Some case management systems tie in billing and other accounting functions, or can interface with accounting software.
Litigation Support & Document Management Systems
These applications are used to build a repository of all information that is relevant to a case, including transcripts, trial presentations, pleadings and correspondence. Most systems also enable users to perform full text searching, scan images, build databases and conduct analysis.
Billing/Accounting System
These systems include real-time time/cost entry and customizable billing styles, including electronic and task-based billing. Most billing systems are fully integrated with accounting and financial management systems.
Digital Dictation
Providing a more efficient process than the traditional manual cassette tapes, it allows managed workflows to specific secretarial pools and overflow capability. Digital dictation allows simpler editing by the user and by use of mobile phones, Iphone, Android, Balckberry or Windows.
How Downtime Affects Revenue
Practice Management System
When these applications are down, legal professionals are unable to access client and case information. Without access to critical documents and information, lawyers and paralegals are handicapped and depending on the type of downtime event, are often unable to work on cases and client matters and bill for their time.
Another risk of downtime is that legal professionals will miss critical dates in the litigation and filing process, or miss depositions and court dates. Not only are these lost opportunities to bill for their time, but law firms could be sued by their clients for malpractice.
Billing System
When the billing system is down, legal professionals have to track and document everything manually. The danger here is that errors are made and it is possible that firms will not be paid for all the hours worked. As a rule of thumb, it is generally accepted that up to 20% of billable hours go unbilled when attorneys have to rely on manual tracking.
↑ back to top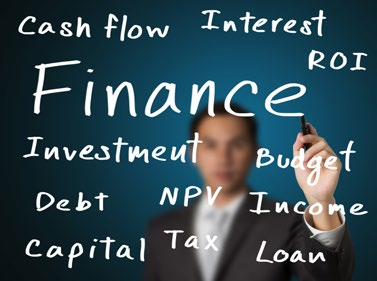 Working with you to make a customised IT plan developed around your unique needs and budget, providing the services you need while maintaining security to keep your data safe.
Accessibility
Our hybrid virtualised desktop solution is the most convenient piece of technology an accountant could desire. It's a simple cloud or on-premise based virtual environment, providing easy access to all your important files and applications, whenever and wherever you need them. Simply open a portal and log in. Best of all, we'll make sure it's available in your office whether you're connected to the Internet or not.
Security
It's vital to ensure your clients' valuable data is secure and backed up, not only to best serve your clients, but also to keep you compliant with ICAEW requirements. Our Hosted Desktop is designed to automate many compliance tasks; we maintain the highest levels of network security, password protection, and automated backups to keep your data protected against any threat.
Support
It's fine to have well-designed IT services for security and convenience, but you also need to know that you can rely on those services when you need them, particularly during critical seasons like tax return time. Our proactive IT solutions are designed to stop many problems before they start, and our 24/7 monitoring ensures we can immediately address problems under the agreed service level agreement. We'll can also provide support assistance for whatever software you use, like Sage or IRIS.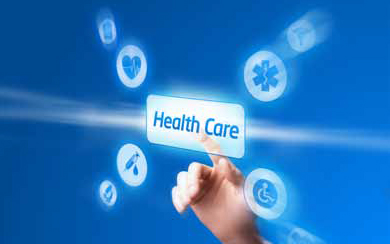 We use our broad experience in a variety of settings to help you explore all your options and realise the results you can expect. We're prepared to begin with assessment and planning services that help us apply an appropriate scope to your solutions.
Return on Investment
In the purchase and deployment decision-making process, organisations face a costly and resource-intensive burden. As we're familiar with a wide range of technologies, KNL can help you evaluate, measure and validate the costs and benefits your organisation will benefit from.
Deployment Services
Because of our resource and ability, KNL can help deploy on single or multiple locations. Over the years, we have developed well established procedures, a team of talented resources, and an approach to produce excellent results during deployment.
Support Services
Refining your ongoing operational standards and procedures presents a tremendous opportunity to gain organisational efficiencies. That's why we offer services designed to support clients as their needs change, after initial installation and launch. KNL managed services assume responsibility for supporting every your practice requires.