Services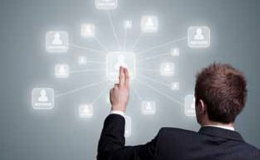 KNL has built up a portfolio of services to provide our clients with a single point of contact for IT communication solutions and support, by working with you to understanding what makes your business successful and it pain points!
Consultancy
Dramatic changes in the IT and Telecommunications market over recent years has provided choice for businesses as well as individuals, this choice has simplified access to services but complicated the decision process as to what is right for your business.
KNL provide consultancy for;
Developing new solutions
Developing legacy systems
System audit reports
Project Management
Collaboration support with existing IT staff
Support Helpdesk
The Support team are ultimately responsible for all client support, including capturing and monitoring requests, providing technical support and advice, and issue management.
Incident and request lifecycles are managed from initial contact through to successful confirmation of closure, tracking and managing progress with team and 3rd parties where appropriate.
Management Monitoring & Reporting
We have a number of tools available to us that are fundamental to the services we offer and relating to call handling and escalations, network monitoring and reporting mechanisms.
The integration within these systems ensures all elements of service from alert generation to resolution are tracked from start to completion.
Managed Services
Whether supporting your exisitng IT team or operating as you outsourced IT administration Managed Services offer major operation and capital expenditure savings. Giving access to up to date and secure services allows you to concentrate on your business without concern on how your system is working, that is our job.
Consider Managed Services for;
Managed Email
Managed Security
Managed Backup
Managed Mobile Devices
Service Desk
Software as a Service (SaaS)
Infrastructure as a Service (IaaS)
Telephony
Cloud telephony refers specifically to voice services and more specifically the replacement of conventional business telephone equipment, such as a Private branch exchange (PBX), with third-party VoIP service.
We work closely with channel partners to provision a suite of services tailored to the specific needs and requirements for each client.
Clients can take advantage of all the features of a traditional phone system with the addition of also allowing you to work from whatever device you choose, and that's from any location, in or out of the office, as long as you're online. Calls are crystal clear, it's more flexible and it's more cost efficient.
Cloud
Allowing access to the latest applications accessed by a suitable Internet connection gives businesses the facilities that used to be reserved for the big corporations. Microsoft, Google and Amazon rank amongst the leaders in providing such solutions. By adopting clud based service along with on-premise system, often called hybrid system, allows control of the budget but with major operational benefits.
KNL have successfully migrated existing and new clients to cloud systems, with the apparent ease of going to cloud based system there are often other areas overlooked by organistations, our assistants results in the correct choice and expedient migration.
Networks
KNL offers a range of LAN/WAN solutions to address all aspects of the network lifecycle including integration, operation and ongoing management. Our years of experience allow us to offer these services on a broad range of leading LAN/WAN technologies and products from a variety of 'best-in-class manufacturers'.
Our team of qualified and experienced engineers will work with you to create bespoke LAN and WAN solutions that are tailored to your business' specific operational requirements.
We will listen to you, understand what your specific needs are and suggest the best LAN and WAN systems for your business.
Wireless LAN (WiFi)
A successful wireless LAN (WLAN) deployment depends on optimized infrastructure design and intelligent management of resources. Good wireless
Managemed WiFI ensures that the highest possible performance for mobile workers is maintained while keeping the network secure at all times.
KNL is able to both advise and assist in the deployment of suitably secure, managed and protected wireless networks so that should any unlawful activity be carried out on a guest wireless network, you as the provider can minimise any potential liability as a result.
Audio Visual
KNL's supply of AV technology comes from the variety of markets it serves, SME's, education, healthcare, retail, finance and corporate customers. The solutions KNL integrate vary with Video conferencing, telepresence, Unified communications (UC), voice-over-IP (VoIP) and digital signage are among our key AV applications.
Working as your specialist or in conjunction with your in house IT, KNL provide specialist knowledge to enhance your IT and communication aspirations for your business.